Celebrate team usa's mxon win with racer x!
Subscribe Or renew today and get your

free

2023 racer x calendar, plus our exclusive mxon celebration pack!
Subscribe or renew today for this epic set of free merchandise celebrating team USA's win!

You'll get ALL THREE with your print + digital subscription:
* Our 2023 Racer X calendar showcasing Team USA heroes from the
Motocross of Nations both past and present.
* Our exclusive 2022 MXoN sticker celebrating team USA's victory!
*An official MXoN 2022 program from this historic event.

This offer won't last. We have a limited supply, so get yours before they're gone!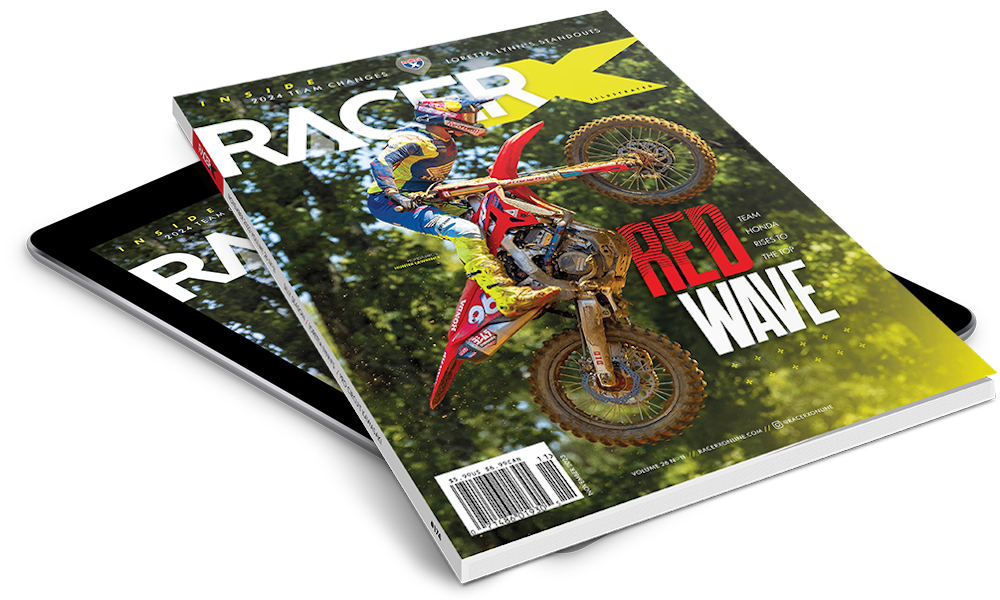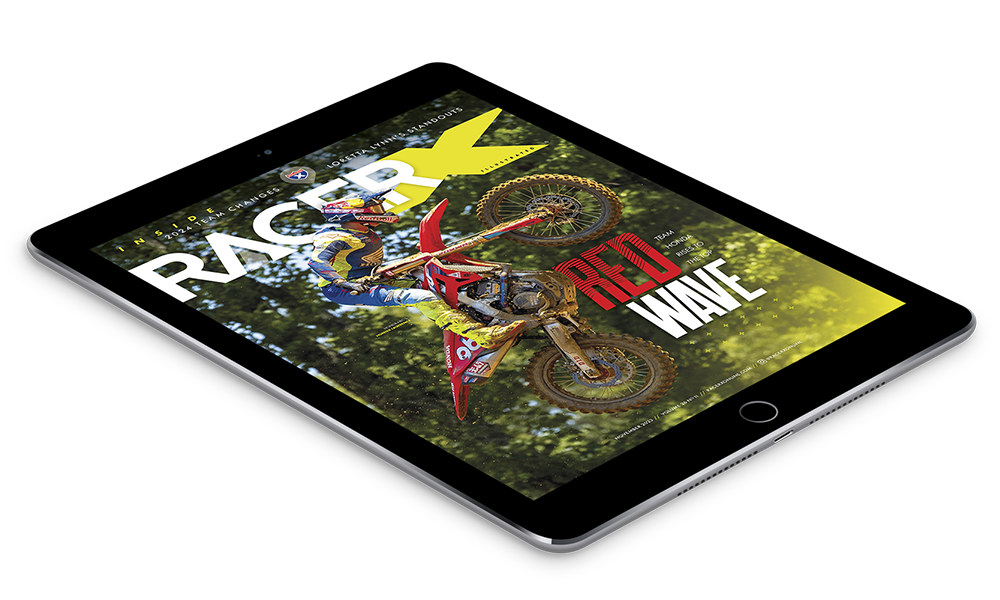 100%
Money Back
Guarantee
Allow 6-8 weeks for delivery of first print issue. Refunds for cancellations will be refunded for remaining issues, less the cost of free gifts.
Racer X is pleased to offer the convenience of automatic subscription renewal for qualifying magazines.
Automatic Renewal Service means you never have to worry about renewing or missing an issue of your favorite magazine again. It also means we can save a ton of $ by not needing to send renewal reminders, which ensures you get the lowest possible rate for your magazine subscription.
With this convenient service, your own or gift subscription(s) will be automatically renewed at the end of each subscription term at the current rate then in effect for a term of 12 months, using the credit or debit card you provided for the subscription, unless you tell us to stop. We will always send you a reminder 30 days before your card is charged. If the credit card you provided cannot be processed a bill will be sent. If you ever decide to stop your subscription you can cancel at any time for a full refund on all un-mailed copies. To cancel the auto-renewal service, please email us at subscriptions@racerxill.com.