GIVE THE GIFT THEY CAN READ ANYTIME, ANYWHERE
12 Issues
Get 12 Print & Digital issues for just $30 per year.
12 Print Issues

The Classic Racer X Illustrated. Toss it in a bag, take it anywhere, share it with friends and family.


12 Digital Issues

Read a fully scrollable, revolutionary edition of Racer X magazine on your mobile device or computer
and enjoy digital extras, including embedded video and audio!

Racer X Read Outs

A special new feature where Racer X authors read their own stories. Enjoy it in the car, at the gym,
on a boat—anywhere you need to be!

Digital Magazine Archives

Full access to 3 years of Racer X to enrich your knowledge or settle bar bets!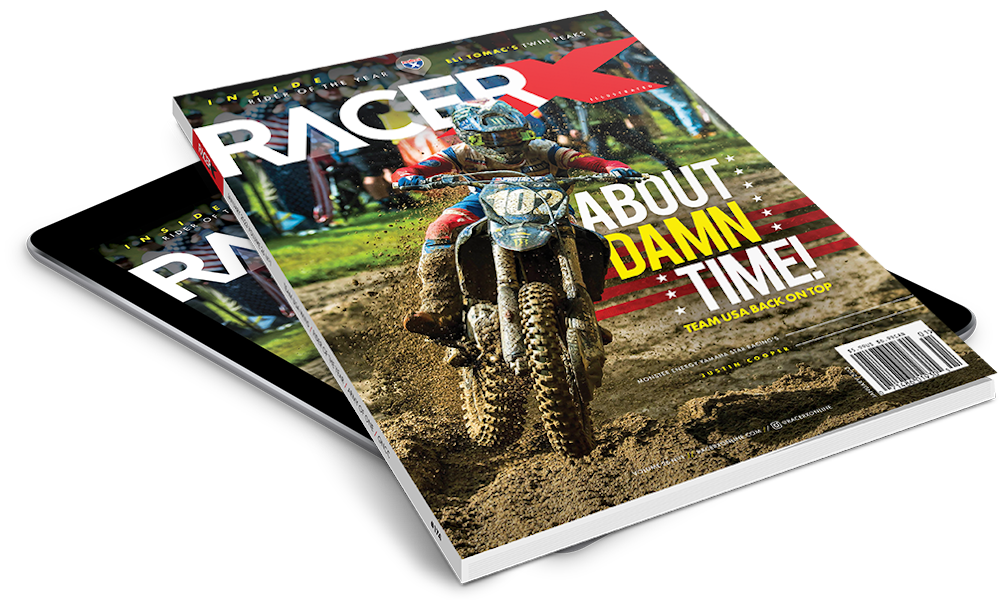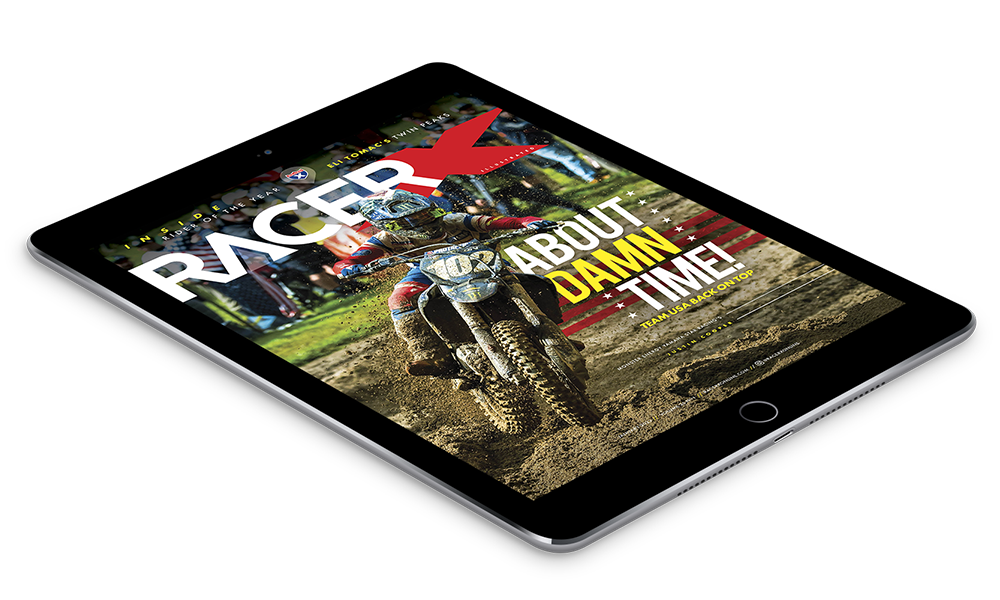 100%
Money Back
Guarantee
Allow 6-8 weeks for delivery of first print issue. Refunds for cancellations will be refunded for remaining issues, less the cost of free gifts.
Racer X is pleased to offer the convenience of automatic subscription renewal for qualifying magazines.
Automatic Renewal Service means you never have to worry about renewing or missing an issue of your favorite magazine again. It also means we can save a ton of $ by not needing to send renewal reminders, which ensures you get the lowest possible rate for your magazine subscription.
With this convenient service, your own or gift subscription(s) will be automatically renewed at the end of each subscription term at the current rate then in effect for a term of 12 months, using the credit or debit card you provided for the subscription, unless you tell us to stop. We will always send you a reminder 30 days before your card is charged. If the credit card you provided cannot be processed a bill will be sent. If you ever decide to stop your subscription you can cancel at any time for a full refund on all un-mailed copies. To cancel the auto-renewal service, please email us at subscriptions@racerxill.com.